Partners
International SOS has been successfully delivering workforce resilience and security services since 1998. In 2008 we entered into an award-winning alliance with Control Risks. In 2019, International SOS and Control Risks have renewed their alliance and remain committed to collaborating in the delivery of client projects across our various services and geographies in support of clients around the world.
Control Risks is a global risk and strategic consulting firm specialising in political, security and integrity risk.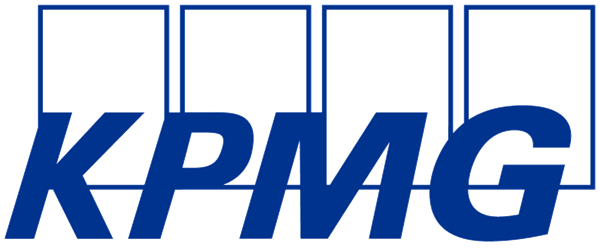 KPMG is a global network of independent member firms and a leading provider of audit, tax and advisory services. Based on a foundation of deep technical expertise and innovative approaches to problems, the firms work closely with clients to help them to realise opportunities and deliver integrated solutions to their issues.
KPMG's Global Mobility Services (GMS) practice serves over 2,500 clients across member firms worldwide, assisting over 250,000 mobile employees in matters including cross-border taxation, social security, immigration compliance, traveller risk mitigation and HR policy.
International SOS and KPMG in the UK work together to help clients streamline their workforce resilience management processes. International SOS and KPMG will collaborate across their services, including high quality medical and security advice and assistance (provided by International SOS) and expertise in cross-border tax and immigration compliance (by KPMG). Read more.
The BCI offers a wide range of resources for business professionals concerned with raising levels of resilience within their organisation or considering a career in business continuity.
The BCI stands for excellence in the business continuity profession and its certified grades provide assurance of technical and professional competency in BC. Read more.

Everbridge is a global software company that provides enterprise software applications that automate and accelerate organisations' operational response to critical events in order to keep people safe and businesses running. International SOS and Everbridge have created a strategic partnership to deliver critical information to employees and mobile workforces when events occur that may impact their health, safety, security or wellbeing. Read more.

Uber is the global leader in corporate ground transportation solutions, offering rides in more than 70 countries.
Shared Uber for Business and International SOS clients are able to get enhanced Duty of Care features through the International SOS Tracker solution. Read more.

Vismo is a patented global tracking solution designed to locate individuals around the world. Vismo is an application installed on personal devices such as smartphones, standalone GPS trackers, satellite devices and vehicle trackers. It turns those devices into a tracking device with a panic button and live video streaming capabilities.
Our partnership incorporates Vismo's location based tracking service with International SOS's itinerary and check-in based Tracker. The solution offers companies expanded visibility by using real time background tracking and geo-fencing capabilities that are appropriate to the risk and enhance a company's ability to prevent potential situations and respond effectively to an incident. Read more.
Airbnb's mission is to create a world where people can belong through healthy travel that is local, authentic, diverse, inclusive and sustainable. Airbnb's accommodation marketplace provides access to over five million unique places to stay around the world.
International SOS and Airbnb partner to integrate Airbnb trip data into International SOS' Tracker for shared clients, helping employers to meet their Duty of Care towards their employees as they utilise Airbnb's services globally.

Workplace Options is the world's largest integrated employee support and work-life services provider. Workplace Options helps employees balance their work, family and personal needs to become healthier, happier and more productive, both personally and professionally.

As mental health in the workplace rises on the corporate agenda, it is increasingly important for organisations to consider the wellbeing of their mobile workforce. In response to this growing need, International SOS has partnered with Workplace Options (WPO), to provide a seamless service of rapid response psychological support where it is needed alongside its health and security advice and on the ground support prior to and during a business trip or international assignment. Read more.
International SOS and SAP Concur have partnered to streamline your organisation's travel, compliance, and Duty of Care experience.

The SAP Concur solutions for compliance, travel and booking now integrate directly into the workforce resilience solutions of International SOS - supporting your international and domestic travellers, and assignees. The partnership combines, in one platform, all of your organisation's travel booking data with real-time tracking, health and security intelligence and alerts with global 24/7 assistance. The seamless integration means your people and management teams can proactively mitigate risks impacting your workforce to ensure a safe, resilient and sustainable future. With a network of more than 10,000 health, security and logistic experts, across 85 counties, we support your organisation's unique threat environments. Anytime, anywhere. Read more.
International SOS and Geospark Analytics have developed an exclusive partnership to utilise Geospark Analytics' artificial intelligence capabilities within the International SOS Security Intelligence and Operations Centres across the globe. The combination of International SOS medical and security risk intelligence and on-the-ground experts, and Hyperion's industry leading AI-forecasting further enhance International SOS robust client insights and advisory capabilities, and decision-making power for clients. Read more.